Sierra Club Canada Foundation is a democratic organization. Board members are elected by our members at our Annual General Meeting.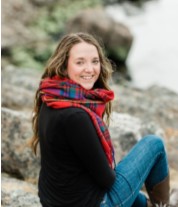 Julie Reimer (President / Atlantic Director) is a PhD Candidate (Geography) at the Memorial University of Newfoundland. Her research explores marine spatial planning and area-based ocean management as a pathway toward conservation and sustainability goals. She holds a Master of Marine Management and a Bachelor of Science in biology, and brings this interdisciplinary lens to her work with multiple environmental non-profits in Canada. Julie has been recognized as a leader in organizational governance and science-based conservation advocacy. Beyond her passion for oceans, Julie enjoys a daily yoga practice of over 1,000 days and an annual read of the Lord of the Rings.
-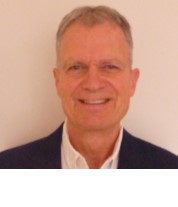 Ole Hendrickson (Vice President) was employed by the Canadian Forest Service as a forest ecologist and by Environment Canada as a biodiversity science advisor prior to his retirement in 2012. While working at the now-closed Petawawa National Forest Institute in Chalk River, Ontario he became involved with nuclear waste clean-up issues at the nearby Chalk River Laboratories, and continues as researcher for the group Concerned Citizens of Renfrew County and Area. He has served on the board of Ottawa Riverkeeper; co-chaired the City of Ottawa's Urban Forest Citizens Committee; served as Editor-in-Chief of the journal Biodiversity; written occasional columns for rabble.ca; and is currently president of the Ottawa River Institute, a small non-profit environmental group in the upper Ottawa Valley. His involvement in Sierra Club activities began in graduate school in the U.S. when he worked to oppose nuclear fuel reprocessing and advocated for increased land area in the National Wilderness Preservation System.  Ole enjoys outdoor activities such as hiking, bicycling, canoeing, camping, birdwatching and cross-country skiing. 
-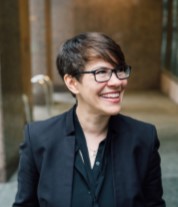 Emily Heinrich (Treasurer) is a finance, accounting, and tax professional with over 14 years of progressive experience working in public accounting, serving clients in a multitude of industries. She holds a Canadian CPA designation as well as a U.S. CPA license, and has a Master of Accounting degree from the University of Florida. She is a people leader and has been recognized for her excellence in mentorship and coaching. Emily can trace her roots as an environmental activist back to her childhood in the Florida Keys where she grew up with a self-sustained water system, a composting toilet, and an appreciation for her impact on the environment. She has been a resident of the Pacific Northwest since 2006 and enjoys numerous outdoor activities, including hiking, kayaking, and biking. She cares deeply about fostering kindness and consideration for each other and the environment and fights for social justice and environmental protection.
-

Dr. Isabelle-Anne Bisson (Quebec Director) is an expert in environmental impact and community needs assessment, helping communities and organizations achieve sustainability. Dr. Bisson has over 20 years of experience as a scientific consultant, coordinator and manager of science and conservation projects globally. She has lead projects for the United States' Department of Defense and headed a program in Uganda for a United States Agency for International Development initiative. She completed a B.Sc. and M.Sc. in Science at McGill University in Montreal and a Ph.D. at York University in Toronto. She went on to conduct post-doctoral research at the Smithsonian Environmental Research Center and at Princeton University. In 2014, she co-founded and is now solely running a firm that offers expert services in sustainability. Recently, she worked closely with northern Aboriginal communities and the environmental challenges they face with ongoing development and she presently works with the Mohawk community of Kanesatake QC on various environmental projects. She is fluent in French, English and Spanish.
-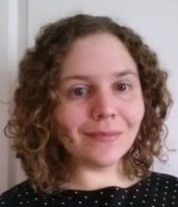 Emily Boucher (Ontario Director) brings to the board an environmental consulting background in soil and groundwater investigations for the purpose of environmental site and risk assessment. She has worked in both Ontario and Alberta on remediating and monitoring projects across multiple sectors including commercial, industrial and energy-development sites. Originally from Ontario's Green Belt region, she developed a strong foundation in environmental issues during her time at Trent University, and later refined this through a research master's project on ocean acidification at the University of Toronto. Working in Alberta provided Emily with a lens into the issues involved in environmental conservation and enforcement in Canada. She continues to take strong personal and professional interest in environmental standards and their enforcement. 
-
Owen Leggatt Stewart (British Columbia Director) is a lawyer who was born and raised on the West Coast of Canada, where a love of fishing and camping has fuelled a growing concern for protection of the environment. Owen briefly considered a career as an outdoor guide before questionably deciding that an office life would suit him better. Following law school, he articled with a boutique law firm and was exposed to an environmental and public interest practice. Owen has been involved with environmental issues and organizations for over a decade. He is a streamkeeper with the Stoney Creek Environment Committee, has worked for the Department of Fisheries and Oceans, and volunteered with the Pacific Centre for Environmental Law and Litigation. While Owen has deep roots in British Columbia, he has lived in or travelled to almost every province and territory in Canada, instilling a keen interest in the diversity of the country.
Despite permanently having a piece of clothing that smells like a campfire, Owen remains an avid backcountry camper and can often be found gardening, fishing or cooking.
-

Jared Wolfe (Prairie Director) is an aquatic ecologist with an interest in exploring how the interaction among science, policy, and management can promote sustainable water resources. He has a Masters of Science in environmental biology from the University of Regina where he studied the impacts of oil development and climate change on northern lakes. He is currently based at the University of Saskatchewan's Global Institute for Water Security in Saskatoon. Here, he works with scientists and practitioners to manage research projects that address water-related challenges in the Canadian Prairies. As a result, he actively liaises with water managers from government, industry, and non-governmental organizations across the Prairie Provinces on environmental issues. He also conducts research on prairie pothole wetlands and how to balance wetland ecosystem service production within an agricultural landscape.
When approaching wicked environmental issues, he places strong emphasis on collaboration and providing an open space for dialogue. In particular, he has experience facilitating discussions on water management with diverse stakeholders and is an advocate for meeting people within their watersheds. In his spare time, he enjoys being outdoors in his garden or birdwatching in Saskatchewan's many wetlands.
-
Born and raised in Toronto, Brandon Nguyen (Sierra Youth Director) is currently a senior at the University of Pennsylvania studying Political Science and Environmental Policy & Management at the Wharton School of Business. With interests in environmental education, clean energy and urban sustainability, his work has spanned both non-profit management as well as academic research.
Brandon has worked in communications, fundraising and program management roles for eNGO's including EcoSpark, Greenlearning, the Sri Lanka Wildlife Conservation Society and the UN Environment Programme. In addition, he has also conducted research projects on environmental racism, corporate greenwashing, energy policy and climate finance with the Wharton School of Business, the Kleinman Centre for Energy Policy and the MaRS Centre for Impact Investing.
On the global level, Brandon had the opportunity to attend the UN Climate Action Summit as the Canadian Green Ticket Recipient. His work has led him to being recognized as a Top 25 Environmentalist Under 25, a 30 Under 30 Sustainability Leader and a Global 30 Under 30 in Environmental Education.
-
For the past three years, Dr. Jennifer Baker has been the National Administrative and Communications Coordinator at Sierra Club Canada Foundation's National Office, where she gained a great deal of insight into, by helping manage, the operations, communications, and daily financial management of the organization. While in this position, Dr. Baker took an active interest in the growth and evolution of the Foundation, from participating in the National Communications Committee, to helping to develop the Six Principles for a Just Recovery and developing the All Hands on Deck Webinar Series. Prior to Sierra Club Canada Foundation, Dr. Baker worked as a Community Organizer and Fundraiser for Ottawa Acorn, an anti-poverty advocacy organization in Ottawa, helping to amplify the voices of low-income constituents working for municipal, provincial, and federal policy improvements regarding financial, housing, and disability rights.
In addition to her experience in charity administration, communications, fundraising, and advocacy, Dr. Baker holds a doctorate in English, Specializing in Canadian Studies, from the University of Ottawa. Her research focus is in the field of Environmental Humanities, a discipline which combines ecological literacy with a lens of environmental justice and cultural studies. Her work with Sierra Club Canada Foundation and the coalition developing the Six Principles for a Just Recovery has given her insight into and an interest in the development of environmental policy, and she remains passionate about a multidisciplinary approach to mitigating the human and ecological effects of global heating and environmental degradation.
-
Lauren Scott specializes in communications, with a focus on translating climate initiatives into strong action to deliver on commitments to the building and renewables sectors. Her marketing and communications background is leveraged to promote social and environmental responsibility as an approachable, yet critical part of business operations. 
While completing her undergraduate at the John Molson School of Business in Montreal, she founded and implemented the institution's first association for commerce undergrad and MBA students focused on sustainability. Since that time, she established roots in the non-profit sector, having served as campaigner and spokesperson for an international animal welfare organization. She also managed the communications for two of Canada's largest cancer fundraising events.
In 2013, she returned to the private sector, where she was the communications and public relations manager for a market leader in innovative building automation and energy management solutions. She then was brought on as the Canadian communications advisor for one of the world's leading companies in the wind energy industry, where she was tasked with implementing a number of critical internal and external comms tools. At the end of 2017, she returned to the building automation and energy management sector to lead the brand's global demand generation strategy as they transform the performance and livability of the built environment.
Lauren served as President of the SCCF Board of Directors from 2019-2020, and Vice-President from 2018-2019.
-
Erin Luther's expertise in environmental communication stems from a ten-year career designing outreach programs and campaigns for Toronto Wildlife Centre, an experience that inspired two graduate degrees focused on environmental education and communication about human-wildlife relationships. She is the author of a first-of-its kind resource manual for community educators on resolving wildlife conflicts (Answering the Call of the Wild, 2010), and her leadership in public education and wildlife advocacy has been recognized by the Toronto Community Foundation's Vital People program and the Culture and Animals Foundation. Erin is passionate about knowledge translation and has been involved in many projects that seek to build bridges across sectors, most recently for Crossing Boundaries, a multi-institutional research project that joined academics and community organizations looking at wildlife encounters in Toronto. Presently Erin is completing her PhD in Environmental Studies at York University, where her research focuses on communications in wildlife conservation and management organizations. She lives in Halifax, and loves hiking and birdwatching with her six-year old twin boys, who are never deterred by the weather.
-

Eva Wu is committed to supporting her community through empowerment, strategic thinking, and creative expression. She helped found and currently sits on the Board of Directors of the Arctic Youth Network, a not-for-profit building capacity and enabling opportunities for youth in Arctic affairs that is considered as the driving organization for youth input in the Arctic decision-making space. Eva has recently been exploring the co-dependencies between public and private sectors by working for Deloitte as a consultant focusing on large-scale operations transformation for the federal government. Eva also acted as a Parks Canada Youth Ambassador during Canada150, is a laureate of the 2017 Arctic Inspiration Prize, and is a Top 25 Under 25 Environmentalist in Canada. Eva holds a Bachelor of Science (Honours) in Renewable Resource Management from McGill University. In her off time, Eva is an avid painter and photographer with a passion for botany.
-

Jake Bryden is a law student, environmental advocate, and nature wanderer with experience in some of Canada's major developments, including the Syncrude Base Mine, Energy East Pipeline Proposal, and the Fundy Trail Parkway. During his time as a surveyor, Jake witnessed the positive and negative environmental scenarios of high-impact developments, such as pipelines, open-pit mines, and highway construction. His field experience inspired his return to school where he completed a Bachelor of Science in Environmental Management with the goal of studying environmental law, which he will commence at the University of New Brunswick's Faculty of Law in September 2020. Prior to starting Law School, Jake was the Environmental Management Coordinator for NB Power's "Corporate Services". He was tasked with ensuring NB Power's Corporate Service's met ISO:140001 environmental standards. His main objective was to identify environmental threats, improve environmental performance (i.e. minimize waste, reduce carbon footprint, etc.), provide compliance for the law, and improve company efficiency and effectiveness.
Jake is an avid adventurer, exploring wilderness from his 1975 Volkswagen Van. In 2017, he drove his van around North America for three months while he biked, hiked, climbed, and surfed everything the continent had to offer. When at home in New Brunswick, Jake loves to fish at his Miramichi camp or explore the coastline that borders his family's potato farm on the Northumberland Strait.