March 21st, 2017
,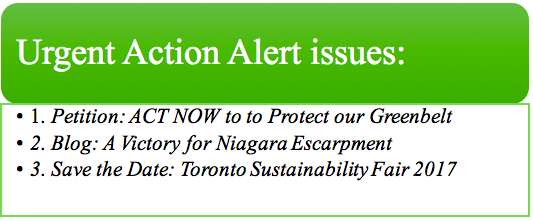 ---
URGENT: Act Now to Protect the Greenbelt from Costly Urban Sprawl
"Going from Greenbelt to a 'Swiss Cheese belt'..."
On Monday March 20th, the development industry hosted a lobby day at Queen's Park to drive home the message that land in and around the Greenbelt is essential to avert the growing housing crisis in Toronto and the GTA. However, we know this is not accurate. 
The problem is current loopholes in the proposed new legislation, due to pass into law around end of April, will allow the developers to win.  If we fail to convince the province to make necessary last minute changes, hundreds of acres of prime farmland and irreplaceable natural areas - both surrounding and within the Greenbelt - will be paved over and devoted to sprawl.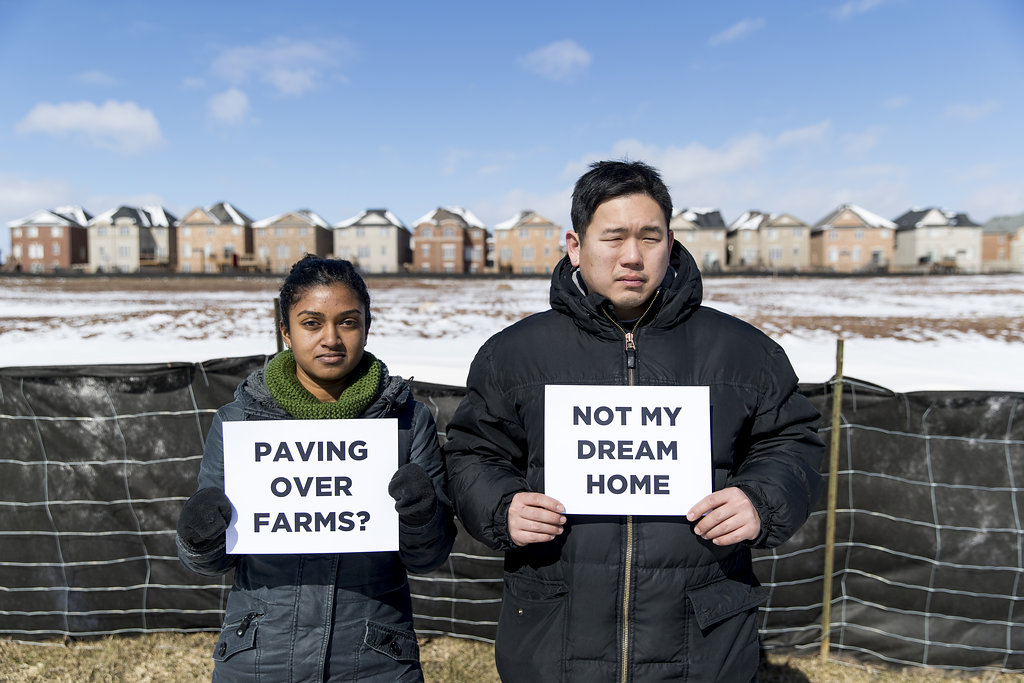 What we do know:
Last week, a Neptis Foundation report revealed that over 400 small villages and hamlets in the Greater Golden Horseshoe do not have formally identified boundaries and are free to host unlimited housing development, despite not having the infrastructure, roads or employment opportunities needed to support this growth sustainably.  The Greenbelt can become encased in sprawl that encroaches on sensitive areas, limits options for future growth, and wipes out large tracts of irreplaceable farmland. 
This process has already started. Municipalities are allowed to count this sprawl as part of their intensification targets… Read more and sign the Petition on Sierra Club Ontario's website
---
BLOG: A Victory for Farmlands and the Niagara Escarpment
"Lost Resources equal lost jobs."
Although not captured by the major news media, January 26 2017 proved to be a great day for stopping urban sprawl in the Niagara Peninsula and on the Niagara Escarpment. In the board room of the Niagara Escarpment Commission (NEC) in Georgetown and in the Hamilton Court House, important decisions were made to protect environmentally and agriculturally significant lands.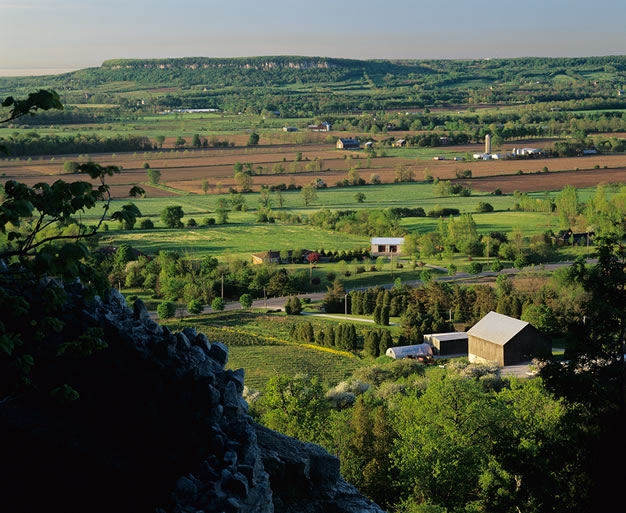 In Georgetown on January 26th the NEC - as part of its role in the process to amend the Greenbelt Plan (also as part of what is termed the Coordinated Review of four provincial land use plans) - acted in response to 62 proposed amendments to the Niagara Escarpment Plan. On the basis of recommendations from its planning staff, the NEC rejected all amendments that involved proposals to urbanize agricultural and natural areas.
While the proposed urban expansions were across the Niagara Escarpment, the most significant proposals were in the City of Niagara Falls, Niagara-on-the-Lake, and St. Catharines. It saw these municipalities and the Niagara Region oppose the Preservation of Agricultural Lands Society (PALS), and Niagara resident Jean Grandoni… Read more on Sierra Club Ontario's website
---
Save the Date: Toronto Sustainability Fair 2017
Sierra Club Ontario will be participating as an exhibitor at Sustainable Youth Canada's Toronto Sustainability Fair in April! Make sure you mark these details in your calendar and come check us out:
Date: Saturday, April 15th 2017
Time: 12.30 – 4pm
Venue: Metro Hall (55 John St, Toronto, ON)
The event is open to the public and will feature businesses, non-profit organizations and government agencies that will be displaying their sustainability-related initiatives to the public, with the aim of inspiring and motivating youth and young adults in the GTA to join or start their own environmental initiatives, while helping influence their career path.
Love what we do? Connect with us!
Want to support our charitable work?
Donate to our cause:

---
We are part of North America's most effective grassroots conservation group. You'll receive monthly updates with Sierra Club Ontario news, opportunities, invitations to meetings, outings, get-togethers and more.

Sierra Club Ontario

Sierra Club Canada Foundation - National Office

PO Box 2007 STN B




Ottawa

,

ON

K1P 5W3




Canada

To unsubscribe from Ozone, click here

To opt out of all Sierra Club Canada Foundation mailings click here