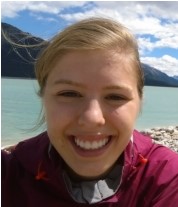 Lindsay Boucher
Lindsay Boucher is the Prairie Chapter Coordinator with Sierra Club Canada Foundation. She grew up in Edmonton spending a lot of time outdoors whether it was camping, canoeing or simply enjoying nature in her own backyard. This formed a strong appreciation for the environment from a young age. Lindsay graduated from the University of Alberta with a degree in biology which fueled her passion for environmental work through a science-based approach. Her research experience specialized in environmental toxicology while her professional experience focused on addressing water quality issues in Alberta's lakes. She enjoys her role with Sierra Club because she is able to deepen understanding of environmental processes through raising awareness on environmental issues coupled with engaging communities to become aware of their impact on nature – as well as nature's positive impact on them.
Allison Dean
Allison Dean is our Watch for Wildlife Program Coordinator. Although born in Atlantic Canada, Allison grew up in Texas where she attended St. Edward's University studying environmental science and policy along with graphic design. During her time there, she worked on a number of campaigns advocating for sustainable initiatives and climate change solutions in the City of Austin. Upon graduation, she decided to come back to her roots and moved to Nova Scotia. As a lover of nature and the outdoors, she is passionate about working with the public to find solutions to environmental issues. In her free time, Allison can be found hiking, swimming, or on her bike zipping around the city.
Tynette Deveaux
Tynette Deveaux is the Communications Coordinator for the Atlantic Chapter's Beyond Coal campaign. She has an extensive background in media, having worked as a TV and video producer/director, radio producer, and journal editor and writer. Growing up in the Maritimes, she saw how communities suffered at the hand of big business as well as government. Through media and grassroots organizing, she supports those advocating for environmental, social, and racial justice. She lives in Halifax. tynetted@sierraclub.ca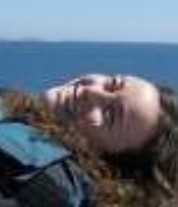 Gretchen Fitzgerald 
Gretchen Fitzgerald is our National Programs Director. She has focused on environmental impacts of oil and gas and mining, volunteer engagement, and climate change. Having grown up in northern Newfoundland, Gretchen witnessed the impacts of the collapse of the cod fishery on her community and was drawn to marine biology and conservation ecology as a student at Dalhousie University.
She has produced a report on the harpoon swordfish fishery, spearheaded activity on marine invasive species and ballast water management in Atlantic Canada. Gretchen has participated as an expert in numerous environmental assessments, including the Joint Panel Review for the Digby Quarry. In her spare time she loves getting out in the garden to grow veggies, birding, and baking really good treats for her family (although reportedly not enough of them!) 
Follow her on Twitter @GreenMission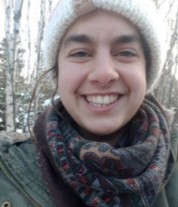 Hannah Gehrels
Hannah coordinates Sierra Club's PEI Wild Child Programs, which are outdoor programs designed to connect kids to nature through play. She is a queer woman and settler, born on the Canadian Shield on the unceded Anishinaabe territory of Thunder Bay, Ontario. She has a BSc. and MSc. in Ecology, which have provided opportunities to research frogs, songbirds, fish, native pollinators, and invasive green crabs. Hannah now spends her time playing in the woods with kids and is committed to building a more inclusive world where differences are valued. Hannah spends her free time playing board games, nerding out about fungi, and volunteering with many community groups in PEI.
Greg Goubko
Greg is the Clean Energy Campaigner for the Atlantic Chapter's Beyond Coal campaign. Born and raised in a small mining town in north-western Quebec, they witnessed firsthand the environmental impacts of unsustainable human practices on pristine Indigenous land. Their passion for financial, environmental, and social change blossomed at McGill's School of Environment where they obtained their BSc. Greg believes that through community empowerment and mobilization, positive socio-economic and environmental outcomes are achievable. Greg has helped social-minded enterprises raise funds from their communities to finance sustainable and people-helping projects, and has worked in a blended sector (community/environmental/financial) since 2014.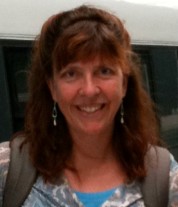 Kristina Jackson, MSc 
Kristina has a master's degree in wetland restoration from University of Florida. In 1999, she volunteered with Sierra Club (US) and has never left. She was hired as a Community Organizer on Gulf of Mexico Sustainable Fisheries the month before Hurricane Katrina hit. She worked with Sierra Club on urgent issues in Gulf communities for three years.
Kristina also co-founded Classroom Nature, a charity providing hands-on science programs in economically disenfranchised schools. She says, "There are few things more rewarding than introducing nature to kids frequently excluded from field trips and guest speakers."
Kristina and her family immigrated to Canada in 2010, where she began with Sierra Club Canada Foundation as Ontario Chapter Coordinator for four years, moving into other positions, ultimately to National Operations Director. Her favorite activities with Sierra are the tree plantings and the annual medicine wheel workday with the Peel Aboriginal Network in Brampton.
Emma McLaughlin
Emma has joined the Sierra Club Canada Foundation as the Membership Engagement Coordinator. She grew up in Montreal but spent most of her time in nature through camping, canoeing, hiking and rock climbing. She is currently studying at Concordia University in Human Environment and Sustainability and has made it her mission in life to put a screeching halt to the devastating climate crisis. She believes that this can be done through the restructuring of food and agriculture, carbon sequestration and bioremediation, along with a strong emphasis on environmental education with programs such as Wild Child. You may find her with her hands in the dirt or turning some compost, but always with a smile on her face.
Julia Miller-Black
"In every walk with nature, one receives far more than [they] seek" - John Muir 
Julia coordinates the Nova Scotia Wild Child Programs. She has worked with children for over five years in many different settings, but particularly loves being able to work and teach in the great outdoors. For Julia, there is nothing more gratifying than watching children develop a deeper understanding and love for the environment around them. She wants to make such outdoor experiences as inclusive and accessible as possible. A life-long nature lover, Julia enjoys hiking, camping, cross country skiing, and star gazing. She is in the process of learning how to live a low-waste life and dreams of a future in an eco-friendly tiny house. 
Julia received her HBA from the University of Toronto in Environmental Studies and History. A new Nova Scotian, she and her partner moved to the Maritimes from Ontario. Outside of work 

Julia

 is an avid cook and foodie, a coffee lover, a plant mom, and a bookworm.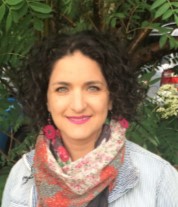 Paulina Retamales
Paulina Retamales is the Edmonton & Area Wild Child Project Coordinator. She has a Bachelor's in Education degree from her hometown in Chile, and a Master's in Recreation & Leisure studies from the University of Alberta. She is an outdoor educator and trained Master Naturalist, with strong environmental ethos and extensive experience working with children, youth and adults. Paulina has taught outdoor education courses for the past 10 years and feels passionate about connecting children to natural areas and encouraging others to be active participants of the outdoors. She is a proud mother of two children and enjoys spending time with them in the river valley, exploring nature and exposing her children to nature to help them promote their awareness and importance of resource conservation. Paulina feels proud to be part of this amazing Wild Child program and she can't wait to share nature experiences with children, families and friends in the community.